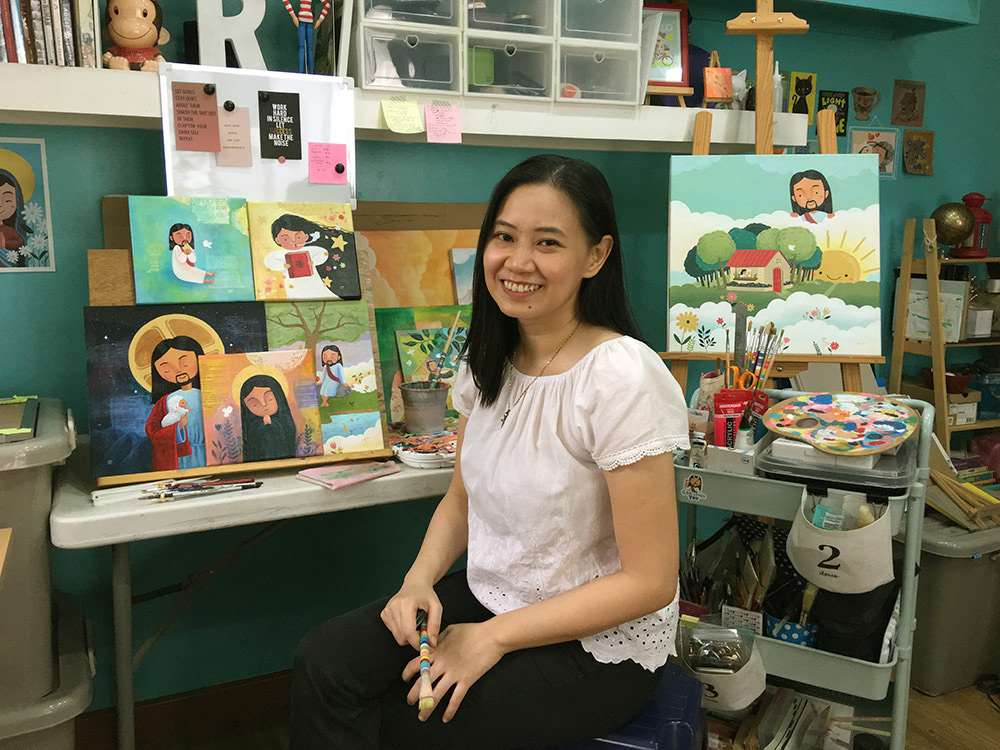 Hello! My name is Reg Silva. I'm an illustrator based in Manila, Philippines. I draw cute, playful, and whimsical illustrations which have been published on greeting cards, puzzles, games, magazines, and children's books.
Before I became an illustrator, I was a motion graphics designer for the biggest TV broadcasting network in the Philippines. I've also had experience working remotely as a graphic designer for a creative agency in New York, designing digital ads, websites, and online games. Through these previous jobs I've been able to work on projects for Unilever, McDonald's, Jollibee, Coca-Cola, Globe Telecom, Sony Pictures, Nickelodeon, Disney Interactive, Google, MTV, and Fox, among others.
After 7 years as a graphic designer, I decided to go into illustration fulltime. Formerly represented by illustration agencies Advocate Art and Bright International, both in the UK, I am now a fully freelance illustrator which allows for more varied creative pursuits.
My hobbies and interests include cats, arts and crafts/DIY, wasting time on the Internet, traveling, reading, art materials and supplies, laughing at my own jokes, and eating Flaming Hot Cheetos.
Some clients I've illustrated for
Nick Jr. UK, Dorling Kindersley (DK), Hallmark USA, Igloo Books, Simon & Schuster, Peter Pauper Press, Our Sunday Visitor (OSV), Summit Media